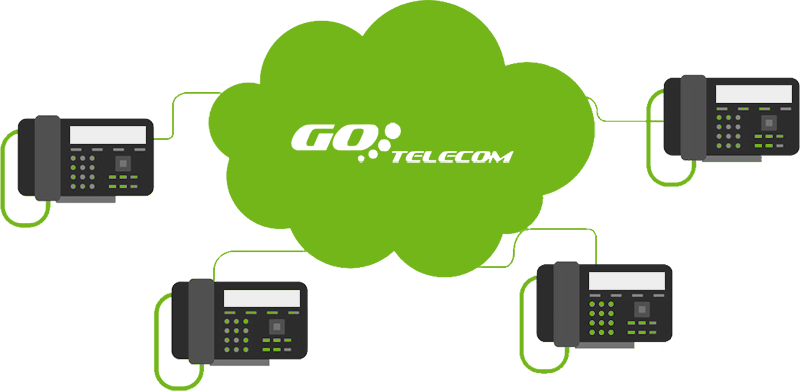 CLOUD PBX SYSTEM
Your all-in-one business phone system.
Make room. Save. Just connect.
The Cloud PBX service is a new business telephony approach providing access to voice services at a much lower cost than traditional telephony systems. Rather than buying and maintaining equipment, choose a turnkey solution that provides functionality and flexibility tailored to businesses while saving you high acquisition costs.
Remote access to our powerful software switches that will replace all the complex and expensive equipment normally associated with business telephony systems. You will only need the following:
An Internet connection capable of meeting your voice transmission needs: a high-speed connection can handle up to 10 phone conversations simultaneously without any discernible loss of quality.
IP phones that meet the needs of each user. Our Cloud PBX service is fully compatible with the Cisco SPA 500, Yealink, Grandstream series of devices.