TELEPHONY IS EVOLVING, AND YOU?
Running a business is not an easy task and when the work builds up, the last thing you want is to have to worry about communication problems with the customer.
GO Telecom specializes in telephone system implementation. We offer all-in-one projects, which means:
Computer and telephone cabling

Wireless Headset

VoIP and traditional telephony equipment
Call Management Software

SIP DECT/Wi-Fi Wireless Telephony

Intercom system and background music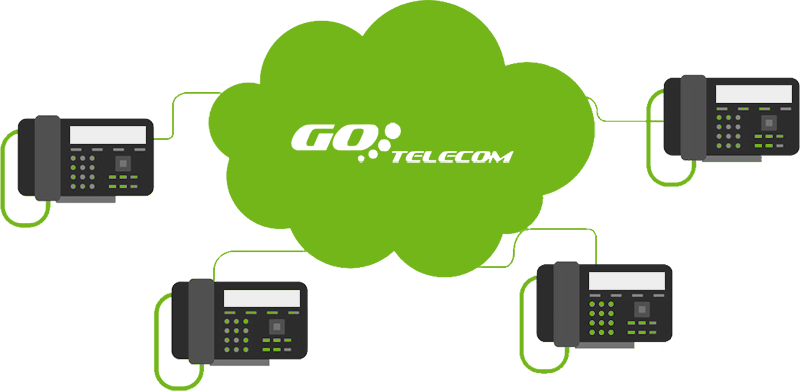 CLOUD PBX SYSTEM
Your all-in-one business phone system.
The Cloud PBX service is a new approach to business telephony giving access to voice services at a much lower cost than traditional telephony systems. Rather than buying and maintaining equipment, choose a all-in-one solution that provides functionality and flexibility tailored to businesses while saving you high acquisition costs.
EXCEPTIONAL TECHNICAL SUPPORT
Our technical team brings together the best specialists in the field of telecommunications. Their mandate is not only to deal effectively with the problematic situations that may emerge, but above all to help you avoid them.
You can contact us Monday to Friday from 8:30 to 17:00 for a minor emergency.
(514) 447-1384
For our customers on service contract, in case of emergency: 24 hours a day.